Download This List For Excel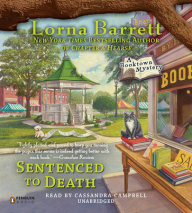 As the owner of Stoneham, New Hampshire's mystery bookstore Haven't Got a Clue, Tricia Miles can figure out whodunit in the latest bestseller long before she gets to the last page. But when her friend is killed in a freak accident, Tricia must u...
List Price: $76
ISBN: 9781101978474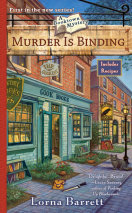 The streets of Stoneham, New Hampsire are lined with bookstores . . . and paved with murder.  When she moved to Stoneham, city slicker Tricia Miles met nothing but friendly faces. And when she opened her mystery bookstore, she met friendly compe...
List Price: $76
ISBN: 9781101977064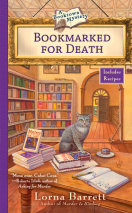 Tricia Miles, owner of the Haven't Got a Clue bookstore, must solve her own mystery when a bestselling author is found dead in the washroom.
List Price: $76
ISBN: 9781101977071
Bookstore owner Tricia Miles has put up—and put up with—her uninvited college roommate for weeks. In return, Pammy has stolen $100. But the day she's kicked out, Pammy's found dead in a Dumpster, leaving loads of questions unanswered.
List Price: $76
ISBN: 9781101977088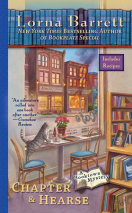 Mystery bookstore owner Tricia Miles has been spending more time solving whodunits than reading them. Now a nearby gas explosion has injured Tricia's sister's boyfriend, Bob Kelly, the head of the Chamber of Commerce, and killed the owner of the town...
List Price: $76
ISBN: 9781101977095