Download This List For Excel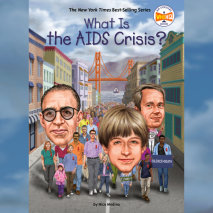 In this addition to the New York Times bestselling series, learn how incredible activists made the public aware of AIDS and spurred medical breakthroughs.In the early 1980s, the first cases of a devastating and fatal new disease appeared, a dis...
List Price: $34
ISBN: 9780593593196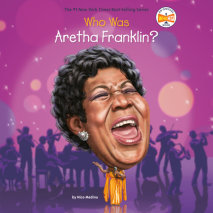 There is only one QUEEN OF SOUL! Discover why Aretha Franklin garners so much R-E-S-P-E-C-T.Aretha Franklin was a musical and cultural icon whose legacy spanned six decades! Born in Memphis, Tennessee, in 1942, Aretha got her start singing in front o...
List Price: $22
ISBN: 9780593554661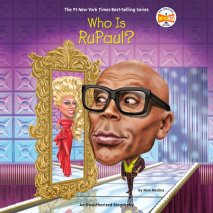 Learn how this Emmy-winning host, producer, and television personality became the world's most famous drag queen.RuPaul Andre Charles always knew he was meant to be a performer. Even as a young child, he loved to dress up and imitate the glamorous w...
List Price: $22
ISBN: 9780593397398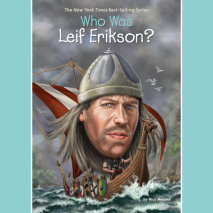 Hold on to your Viking helmets as you learn about the first known European to set foot on North America in this exciting addition to the Who Was? series!Leif Erikson was born to be an explorer. His father, Erik the Red, had established the first Euro...
List Price: $22
ISBN: 9780525636779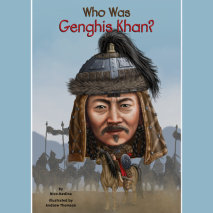 Named Temujin at birth by his nomadic family in early Mongolia, the great Genghis Khan used his skill and cunning to create the Mongol Empire and conquer almost the entire continent of Asia. As ruler of the largest empire in human history, he was as ...
List Price: $22
ISBN: 9780525636939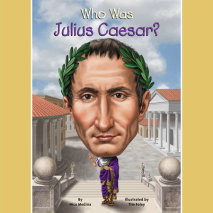 He came. He saw. He conquered. Julius Caesar was a force to be reckoned with as a savvy politician, an impressive orator, and a brave soldier. Born in Rome in 100 BC, he quickly climbed the ladder of Roman politics, making allies--and enemies--along ...
List Price: $22
ISBN: 9780525636977