Download This List For Excel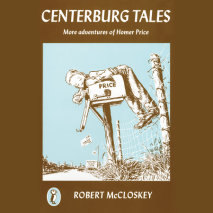 A companion to Homer Price, these imaginative and outlandish tales from all-American Centerbury will leave you in stitches. There's Grampa Hercules and his never-ending tall tales, Dulcy Dooner, the uncooperative citizen, unbusinesslike Uncle Ul...
List Price: $38
ISBN: 9780593103708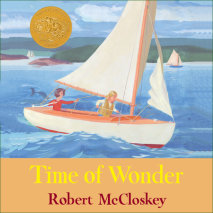 Winner of the Caldecott Medal! For fans of Blueberries for Sal, One Morning in Maine, and Make way for Ducklings."Out on the islands that poke their rocky shores above the waters of Penobscot Bay, you can watch the time of the wor...
List Price: $22
ISBN: 9780525623823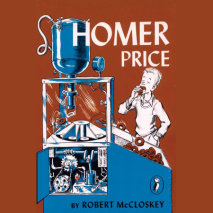 Welcome to Centerburg! Where you can win a hundred dollars by eating all the doughnuts you want; where houses are built in a day; and where a boy named Homer Price can foil four slick bandits using nothing but his wits and pet skunk. The comic g...
List Price: $28
ISBN: 9780525596288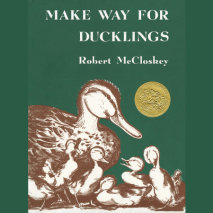 Mrs. Mallard was sure that the pond in the Boston Public Gardens would be a perfect place for her and her eight ducklings to live.  The problem was how to get them there through the busy streets of Boston.  But with a little help from the B...
List Price: $22
ISBN: 9780525596318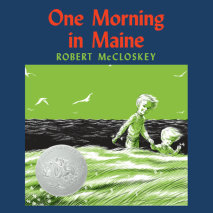 A Caldecott Honor Book!Today is a specidal day for Sal because she gets to go to Buck's Harbour with her dad. But when she wakes up to brush her teeth with her baby sister, she discovers something shocking.... Her tooth is loose!And that's just the s...
List Price: $22
ISBN: 9780525596332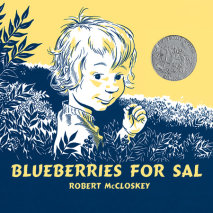 What happens when Sal and her mother meet a mother bear and her cub? A Caldecott Honor Book! Kuplink, kuplank, kuplunk! Sal and her mother a picking blueberries to can for the winter. But when Sal wanders to the other side of Blueberry Hill, she...
List Price: $22
ISBN: 9780525594505