Download This List For Excel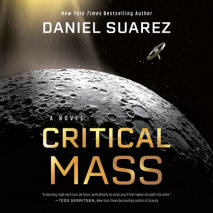 In New York Times bestselling author Daniel Suarez's latest space-tech thriller, a group of pioneering astropreneurs must overcome never-before-attempted engineering challenges to rescue colleagues stranded at a distant asteroid—kicking off a n...
List Price: $95
ISBN: 9780593626603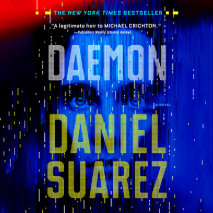 Daniel Suarez's New York Times bestselling debut high-tech thriller is "so frightening even the government has taken note" (Entertainment Weekly).Daemons are small computer programs that run silently in the background, waiting for a specific event or...
List Price: $95
ISBN: 9780593747681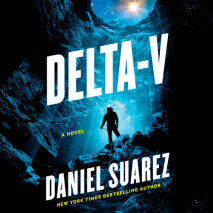 The bestselling author of Daemon returns with a near-future technological thriller, in which a charismatic billionaire recruits a team of adventurers to launch the first deep space mining operation--a mission that could alter the trajectory of human ...
List Price: $95
ISBN: 9780525527985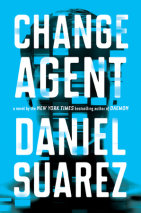 New York Times bestselling author Daniel Suarez delivers an exhilarating sci-fi thriller exploring a potential future where CRISPR genetic editing allows the human species to control evolution itself.On a crowded train platform, Interpol agent Kennet...
List Price: $95
ISBN: 9780451485120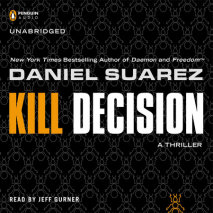 The shocking techno-thriller that cements Daniel Suarez's status as the heir to Michael Crichton and Tom Clancy—a terrifying, breathtaking, and all-too-plausible vision of the world's near future. Unmanned weaponized drones already ...
List Price: $95
ISBN: 9781101979235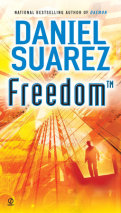 The propulsive, shockingly plausible sequel to New York Times bestseller Daemon. In one of the most buzzed-about debuts, Daniel Suarez introduced a terrifying vision of a new world order, controlled by the Daemon, an insidious computer program unleas...
List Price: $85.50
ISBN: 9781101976357