Download This List For Excel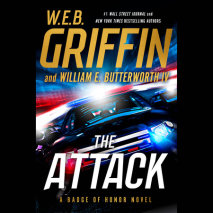 A dead girl, a wealthy family, and indications of drug use. It's a toxic mix that leads Philadelphia detective Matt Payne deep into an unexpected maelstrom of deceit and madness in the latest entry in the New York Times bestselling Badge of Honor ser...
List Price: $45
ISBN: 9781984887931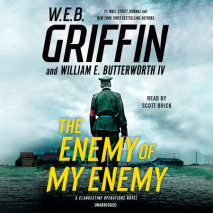 Special agent James Cronley Jr. finds that fighting both ex-Nazis and the Soviet NKGB can lead to strange bedfellows, in the dramatic new Clandestine Operations novel about the birth of the CIA and the Cold War.A month ago, Cronley managed to capture...
List Price: $95
ISBN: 9780525640332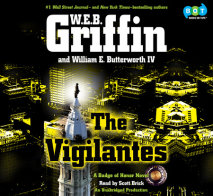 Murders are on the rise in Philadelphia-but no one seems to mind because the victims are all fugitives with histories of heinous sex crimes against women and children. Worse for Homicide Sergeant Matt Payne, the main suspect is leaving evidence for p...
List Price: $95
ISBN: 9780307737243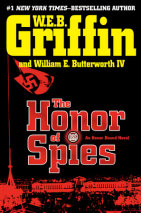 August 6, 1943: In his brief career in the Office of Strategic Services, twenty-four-year-old Cletus Frade has already been involved in a lot of unusual situations, but nothing like the one he's in now—standing with a German lieutenant co...
List Price: $95
ISBN: 9780307577788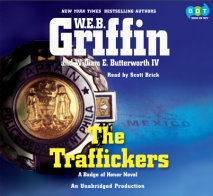 Homicide sergeant Matthew Payne is used to murder, but lately there's been an awful lot of it in Philadelphia. A gangland shooting in a popular tourist location leaves two dead and many others injured; a motel room blows up, killing two and sev...
List Price: $95
ISBN: 9781415965900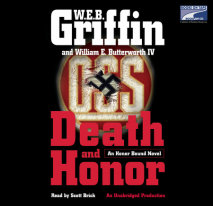 The crackling new novel in the bestselling Honor Bound series by the number-one New York Times—bestselling master of the military thriller.The year is 1943, and Argentina is officially neutral but crawling with every kind of spy, sympathizer, a...
List Price: $95
ISBN: 9781415957592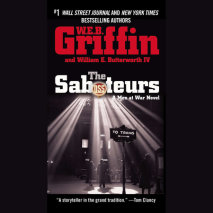 The welcome, all-new return of Griffin's New York Times-bestselling series about the OSS in World War II.

Abridged CDs - 8 CDs, 9 hours
List Price: $66.50
ISBN: 9781101976005