Download This List For Excel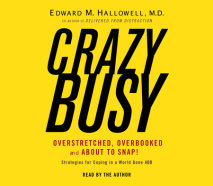 Look at what's happened to the usual how-are-you exchange. It used to go like this: "How are you?" "Fine." Now it often goes like this: "How are you?" "Busy." Or "Too busy." Or simply "Crazy." Without intending for it to happen or knowing how, when, ...
List Price: $76
ISBN: 9781415952634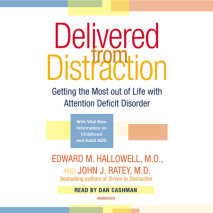 "If you read only one book about attention deficit disorder, it should be Delivered from Distraction."—Michael Thompson, Ph.D., New York Times bestselling co-author of Raising CainIn 1994, Driven to Distraction sparked a revolution ...
List Price: $95
ISBN: 9780739353547