Download This List For Excel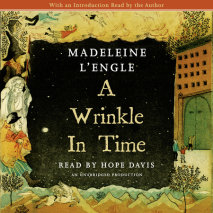 Madeleine L'Engle's ground-breaking science fiction and fantasy classic, now a major motion picture. This audiobook includes an introduction read by the film director Ava DuVernay, a foreword read by the author, and an afterword read by Madeleine L&r...
List Price: $25
ISBN: 9780307916570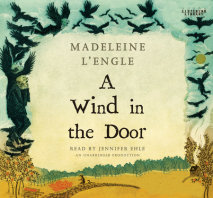 Meg Murry can't help but be worried when her six-year-old brother, Charles Wallace, announces there are dragons in the vegetable garden. He's so bright, and so different from other kids, he's getting bullied at school, and he is also strangely, serio...
List Price: $39
ISBN: 9780307916648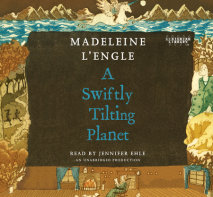 In this companion volume to A Wrinkle In  Time (Newbery Award winner) and  A Wind In The Door fifteen-year-old  Charles Wallace and the unicorn Gaudior undertake a  perilous journey through time in a desperate&...
List Price: $47
ISBN: 9780307916686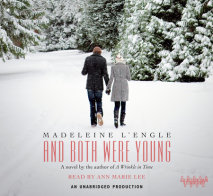 Flip doesn't think shell ever fit in at the Swiss boarding school.  Besides being homesick for her father and Connecticut, she isn't sophisticated like the other girls, and discussions about boys leave her tongue-tied.  Her happie...
List Price: $47
ISBN: 9780739380987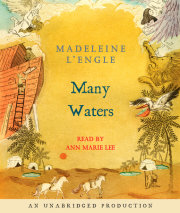 A touch of computer keys, a blast of heat, and suddenly the Murry twins, Sandy and Dennys, are gasping in a shimmering desert land.  If only the brothers had normal parents, not a scientist mother and a father who experiments with space and...
List Price: $42.50
ISBN: 9780739372005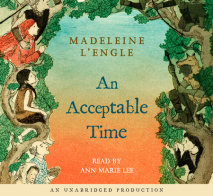 A flash of lightning, quivering ground, and, instead of her grandparents' farm, Polly sees mist and jagged mountains -- and coming toward her, a group of young men carrying spears.Why has a time gate opened and dropped Polly into a world that existed...
List Price: $46.75
ISBN: 9780739372043