Download This List For Excel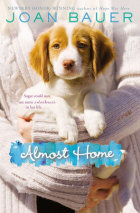 Newbery Honor winner Joan Bauer's new novel will touch your heart When twelve-year-old Sugar's grandfather dies and her gambling father takes off yet again, Sugar and her mother lose their home in Missouri. They head to Chicago for a fresh start, onl...
List Price: $45
ISBN: 9781524755157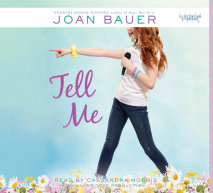 The unofficial town motto is "Nothing bad ever happens in Rosemont" where  twelve-year-old Anna has come to stay with her grandmother, Mim, hoping to forget her worries about her parents' troubled marriage.  She'll be busy with the town's a...
List Price: $40
ISBN: 9780553396836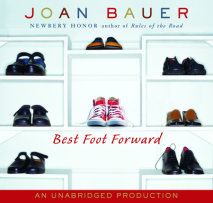 I'm a real ace at arguing with myself. Take a subject like Tanner Cobb. On the one hand, he stole. On the other, he helped his little brother read and count. Then again, he stole shoes in front of his little brother. But, he brought the shoes b...
List Price: $32.30
ISBN: 9780739386101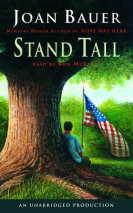 Tree, a six-foot-three-inch twelve-year-old, copes with his parents' recent divorce and his failure as an athlete by helping his grandfather, a Vietnam vet and recent amputee, and Sophie, a new girl at school.
List Price: $32.30
ISBN: 9780739385760
Winner of the Newbery Honor Medal When sixteen-year-old Hope and the aunt who raised her move from Brooklyn to small-town Wisconsin to take over the local diner, Hope's not sure what to expect. But what they find is that the owner, G. T., isn't quite...
List Price: $34
ISBN: 9780739359983