Download This List For Excel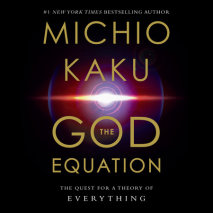 #1 NEW YORK TIMES BEST SELLER • The epic story of the greatest quest in all of science—the holy grail of physics that would explain the creation of the universe—from renowned theoretical physicist and author of The Future of the...
List Price: $57
ISBN: 9780525491880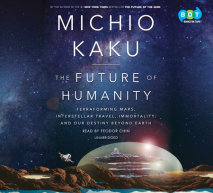 NEW YORK TIMES BESTSELLERThe #1 bestselling author of The Future of the Mind traverses the frontiers of astrophysics, artificial intelligence, and technology to offer a stunning vision of man's future in space, from settling Mars to traveling to dist...
List Price: $95
ISBN: 9780525491842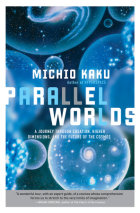 Is our universe dying? Could there be other universes?In Parallel Worlds, world-renowned physicist and bestselling author Michio Kaku—an author who "has a knack for bringing the most ethereal ideas down to earth" (Wall Street Journa...
List Price: $95
ISBN: 9781524722449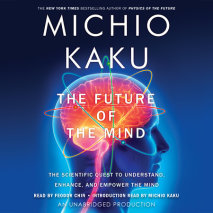 NOW A #1 NEW YORK TIMES BESTSELLER"Compelling….Kaku thinks with great breadth, and the vistas he presents us are worth the trip"—The New York Times Book ReviewThe New York Times best-selling author of PHYSICS OF THE IMPOSSIBL...
List Price: $95
ISBN: 9780804148832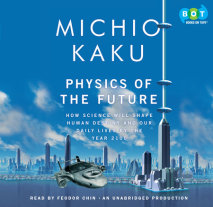 Imagine, if you can, the world in the year 2100.In Physics of the Future, Michio Kaku—the New York Times bestselling author of Physics of the Impossible—gives us a stunning, provocative, and exhilarating vision of the coming century based...
List Price: $95
ISBN: 9780307877086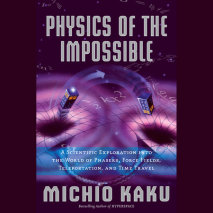 One hundred years ago, scientists would have said that lasers, televisions, and the atomic bomb were beyond the realm of physical possibility. In PHYSICS OF THE IMPOSSIBLE, the renowned physicist Michio Kaku explores to what extent the technologies a...
List Price: $85.50
ISBN: 9781415946855