Download This List For Excel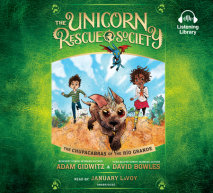 The fourth book in the fully illustrated, globe-trotting middle grade fantasy-adventure series about mythical creatures and their cultures of origin, from the Newbery Honor-winning author of The Inquisitor's Tale.Elliot and Uchennna have only just re...
List Price: $30
ISBN: 9781984890870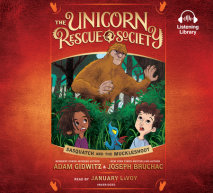 Among the towering fir trees of the Pacific Northwest, a famously elusive creature is in serious trouble.   All Elliot wants is a nice, normal day at school. All Uchenna wants is an adventure. Guess whose wish comes true? Professor Fauna whisks ...
List Price: $24
ISBN: 9780525638537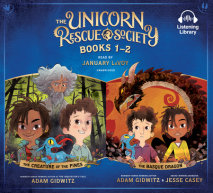 An exciting and hilarious new series about friendship, adventure, and mythical creatures from around the world by Newbery Honor-winning author Adam Gidwitz teamed up with Mixtape Club founders Jesse Casey and Chris Smith.BOOK 1: Elliot Eisner isn't e...
List Price: $30
ISBN: 9780525530350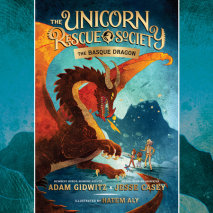 The Unicorn Rescue Society is back! Across the vast, blue ocean, in the mountains of the Basque Country, a fearsome creature has gone missing. And the Unicorn Rescue Society are the only ones who can save it.   Elliot and Uchenna—and Jers...
List Price: $28
ISBN: 9780525530398
Unicorns are real. (At least we think they are.)   Are you ready to protect the creatures of myth and legend? Then you belong in The Unicorn Rescue Society. HURRY–THE CREATURES NEED YOU!   Elliot Eisner isn't exactly thrilled with the...
List Price: $28
ISBN: 9780525530374
The bestselling author of A Tale Dark and Grimm takes on medieval times in an exciting and hilarious new adventure about history, religion . . . and farting dragons.   1242. On a dark night, travelers from across France cross paths at an inn and...
List Price: $40
ISBN: 9780735287389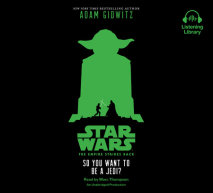 Acclaimed, New York Times bestselling author Adam Gidwitz delivers a captivating retelling of Star Wars: The Empire Strikes Back like you've never experienced before, infusing the iconic, classic tale of good versus evil with...
List Price: $25
ISBN: 9781101892077