Download This List For Excel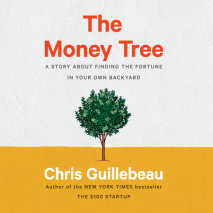 From bestselling author of The $100 Startup and Side Hustle comes Chris Guillebeau's engaging story about the power you have to create your own financial destiny.Like financial classics The Latte Factor and The Richest Man in Babylon, The Money Tree ...
List Price: $66.50
ISBN: 9780593210581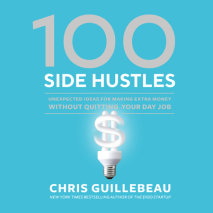 Best-selling author Chris Guillebeau presents an ideabook featuring 100 stories of regular people launching successful side businesses that almost anyone can do. This unique guide features the startup stories of regular people launching side bus...
List Price: $66.50
ISBN: 9781984847201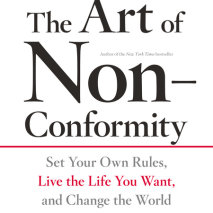 A "freedom manifesto" for anyone wanting to break away from their unremarkable life--inspired by a blog sensation.If you've ever thought, "There must be more to life than this," The Art of Non-Conformity is for you.Based on Chris Guillebeau's popular...
List Price: $47.50
ISBN: 9780525637356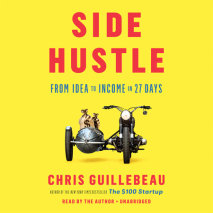 The author of the New York Times Bestseller THE $100 STARTUP shows how to launch a profitable side hustle in just 27 days.For some people, the thought of quitting their day job to pursue the entrepreneurial life is exhilarating.  For many ot...
List Price: $57
ISBN: 9780525498896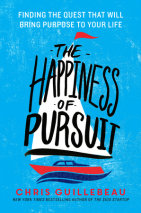 A remarkable guide to the quests that give our lives meaning—and how to find your own—from the New York Times bestselling author of The $100 Startup and 100 Side Hustles   "If you like complacency and mediocrity, do not read t...
List Price: $66.50
ISBN: 9780804165242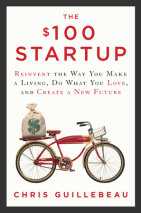 Lead a life of adventure, meaning and purpose—and earn a good living. "Thoughtful, funny, and compulsively readable, this guide shows how ordinary people can build solid livings, with independence and purpose, on their own terms...
List Price: $57
ISBN: 9780449010037