Download This List For Excel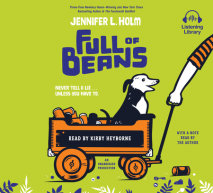 Winner of the Scott O'Dell Award Five Starred Reviews!A New York Public Library Best Book for Kids, 2016Grown-ups lie. That's one truth Beans knows for sure. He and his gang know how to spot a whopper a mile away, because they are the savviest ...
List Price: $34
ISBN: 9780735207578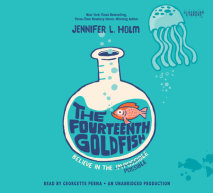 Believe in the possible . . . with this "warm, witty, and wise" New York Times bestselling novel from three-time Newbery Honor winner Jennifer L. Holm. A perfect read about a child's relationship with her grandfather! Galileo. Newton. Salk. Oppe...
List Price: $38
ISBN: 9780804193832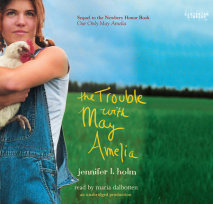 May Amelia Jackson lives in Washington State in 1900, but she just can't act the part of a proper young lady. Working a muddy farm on the rainy Nasel River isn't easy—especially when you have seven brothers and a pappa who proclaims...
List Price: $33
ISBN: 9780307967855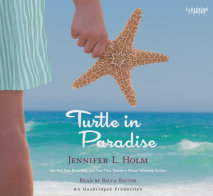 In Jennifer L. Holm's New York Times bestselling, Newbery Honor winning middle grade historical fiction novel, life isn't like the movies. But then again, 11-year-old Turtle is no Shirley TempleShe's smart and tough and has seen enough of the world n...
List Price: $26
ISBN: 9780307738332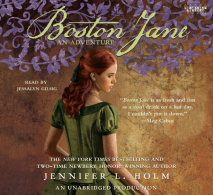 Fans of adventure, romance, and a strong heroine will love this this action-packed historical trilogy by three-time Newbery Honor winner and New York Times bestselling author Jennifer L. Holm.1855. The unknown wilds of the Pacific Northwest...
List Price: $33
ISBN: 9780307583451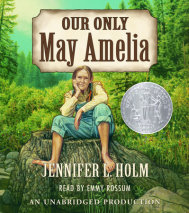 She may be a miracle, but she's no Proper Young Lady!            It isn't easy being a pioneer in the state of Washington in 1899, but it's particularly hard when you are the on...
List Price: $34
ISBN: 9780739361115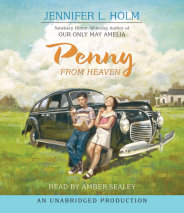 Jennifer Holm's New York Times bestselling, Newbery Honor Winner is the story of a summer of adventures and secrets that will change everything, at a time in America's history, just after World War II, when being Italian-American mean...
List Price: $42.50
ISBN: 9780739359952