Download This List For Excel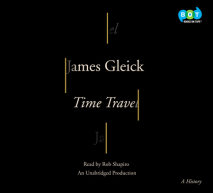 "A time-jumping, head-tripping odyssey." —The Millions "A bracing swim in the waters of science, technology and fiction." —Washington Post "A thrilling journey of ideas." —Boston GlobeFrom the acc...
List Price: $95
ISBN: 9780735285910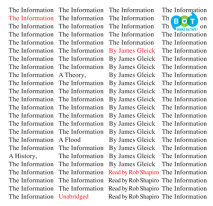 James Gleick, the author of the best sellers Chaos and Genius, now brings us a work just as astonishing and masterly: a revelatory chronicle and meditation that shows how information has become the modern era's defining quality—the blood,...
List Price: $95
ISBN: 9780307914996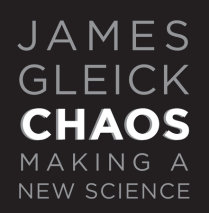 James Gleick's groundbreaking bestseller introduces to a whole new audience the story of one of the most significant waves of scientific knowledge in our time. By focusing on the key figures whose genius converged to chart an innovative directio...
List Price: $95
ISBN: 9780307915078
From the bestselling, National Book Award-nominated author of Genius and Chaos, a bracing new work about the accelerating pace of change in today's world.Most of us suffer some degree of "hurry sickness." a malady that has launched us into the "epoch...
List Price: $47.50
ISBN: 9780307915092