August's Debut Authors to Listen To
From historical coming of age tales to gripping dystopian fiction, the authors debuting in August have audiobooks that span numerous genres. Get ready for your to-listen list to grow a lot longer.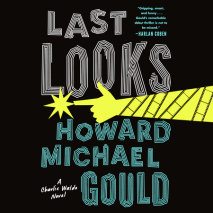 There are run-of-the-mill eccentric Californians, and then there's former detective Charlie Waldo. Waldo, a onetime LAPD superstar, now lives in solitude deep in the woods, pathologically committed to owning no more than one hundred possessions. He has left behind his career and his girlfriend, Lorena, to pay self-imposed penance for an awful misstep on an old murder case. But the old ghosts are about to come roaring back.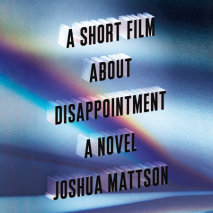 In near-future America, film critic Noah Body uploads his reviews to a content aggregator. His job is routine: watch, seethe, pan. He dreams of making his own film, free from the hackery of commercial cinema. Faced with writing about lousy movies for a website that no one reads, Noah smuggles into his work episodes from his trainwreck of a life.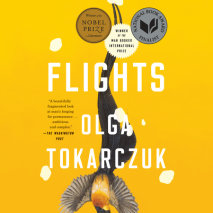 A seventeenth-century Dutch anatomist discovers the Achilles tendon by dissecting his own amputated leg. Chopin's heart is carried back to Warsaw in secret by his adoring sister. Through these brilliantly imagined characters and stories, interwoven with haunting, playful, and revelatory meditations, Flights explores what it means to be a traveler, a wanderer, a body in motion not only through space but through time.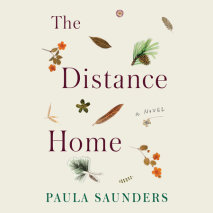 In the years after World War II, the bleak yet beautiful plains of South Dakota still embody all the contradictions—the ruggedness and the promise—of the old frontier. René shares a home, a family, and a passion for dance with her older brother, Leon. Yet for all they have in common, their lives are on remarkably different paths. And as René and Leon grow up, they grow apart. They grasp whatever they can to stay afloat—a word of praise, a grandmother's outstretched hand, the seductive attention of a stranger—as René works to save herself, crossing the border into a larger, more hopeful world, while Leon embarks on a path of despair and self-destruction.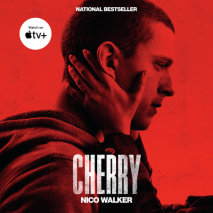 Cleveland, 2003. A young man is just a college freshman when he meets Emily. They share a passion for Edward Albee and Ecstasy and fall hard and fast in love. But soon Emily has to move home to Elba, New York and he flunks out of school and joins the Army. Desperate to keep their relationship alive, they marry before he ships out to Iraq. But as an Army medic, he is unprepared for the grisly reality that awaits him. Hammered out on a typewriter, Cherry marks the arrival of a raw, bleakly hilarious, and surprisingly poignant voice straight from the dark heart of America.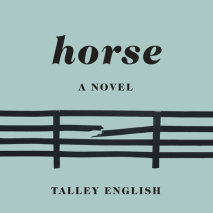 When Teagan's father abruptly abandons his family and his farm, Teagan finds herself wading through the wreckage of what was once an idyllic life, searching for something–or someone–to hold on to. What she finds is Ian, short for Obsidian: the magnificent but dangerously headstrong horse her father left behind. But even as she grows close to Ian, patiently training him, trying to overcome her fear of him, Teagan is learning that life and love are fragile.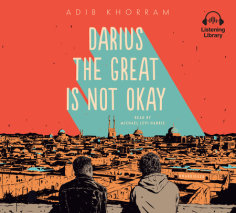 Darius Kellner speaks better Klingon than Farsi, and he knows more about Hobbit social cues than Persian ones. He's a Fractional Persian—half, his mom's side—and his first-ever trip to Iran is about to change his life. Darius has never really fit in at home, and he's sure things are going to be the same in Iran. His clinical depression doesn't exactly help matters, and trying to explain his medication to his grandparents only makes things harder. Then Darius meets Sohrab, the boy next door, and everything changes.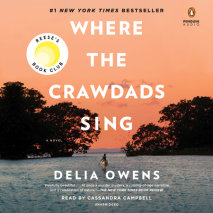 For years, rumors of the "Marsh Girl" have haunted Barkley Cove, a quiet town on the North Carolina coast. So in late 1969, when handsome Chase Andrews is found dead, the locals immediately suspect Kya Clark, the so-called Marsh Girl. But Kya is not what they say. Sensitive and intelligent, she has survived for years alone in the marsh that she calls home. Then the time comes when she yearns to be touched and loved. When two young men from town become intrigued by her wild beauty, Kya opens herself to a new life–until the unthinkable happens.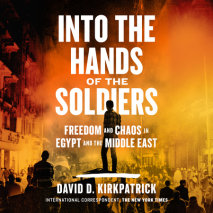 Into the Hands of the Soldiers is a heartbreaking story with a simple message: The failings of decades of autocracy are the reason for the chaos we see today across the Arab world. Because autocracy is the problem, more autocracy is unlikely to provide a durable solution. Egypt, home to one in four Arabs, is always a bellwether. Understanding its recent history is essential to understanding everything taking place across the region today–from the terrorist attacks in the North Sinai and Egypt's new partnership with Israel to the bedlam in Syria and Libya.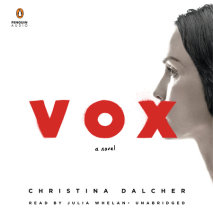 On the day the government decrees that women are no longer allowed more than one hundred words per day, Dr. Jean McClellan is in denial. This can't happen here. Not in America. Not to her. Soon women are not permitted to hold jobs. Girls are not taught to read or write. Females no longer have a voice. Before, the average person spoke sixteen thousand words each day, but now women have only one hundred to make themselves heard. For herself, her daughter, and every woman silenced, Jean will reclaim her voice.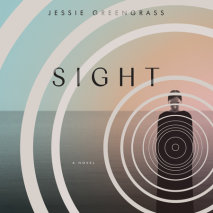 In Jessie Greengrass' dazzlingly brilliant debut novel, our unnamed narrator recounts her progress to motherhood, while remembering the death of her own mother ten years before, and the childhood summers she spent with her psychoanalyst grandmother. Sight is a novel about being a parent and a child: what it is like to bring a person in to the world, and what it is to let one go. Exquisitely written and fiercely intelligent, it is an incisive exploration of how we see others, and how we might know ourselves.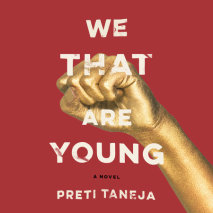 Jivan Singh, the bastard scion of the Devraj family returns to his New Delhi childhood home at the age of twenty-three after fifteen years in the United States. His arrival coincides with the unexpected resignation of the founder and aging patriarch of the Company–its simple name belying its vast holdings across industry and entertainment, and the family's national renown. On the same day, Sita, Devraj's youngest daughter, disappears–refusing to marry the man her father wants for her. Now, Radha and Gargi, Sita's older sisters, are given the Company–and a brutal struggle for power begins.