Awards & Recognition, Collection Development
August LibraryReads Make Great Listens
Expect high holds for these amazing August picks from the new LibraryReads list. Here's what BOT has to offer on audio. Be sure to remind patrons about all formats to help serve their summer plans best—especially if they are hitting the road and need a great book to help them get there while they keep their eyes on the road (and their mind off the traffic). See the full list of August LibraryReads selections here. Or click here to view our full collection of LibraryReads Make Great Listens since the program began.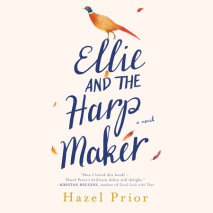 LibraryReads review:
"When Ellie walks into the Harp Barn, her life is bound to change. Dan the harpmaker is a sensitive soul who gives Ellie a harp. Ellie's husband Clive thinks the gift is inappropriate and doesn't support her desire to play, so she takes lessons behind his back. An engaging and tender book for fans of Fredrik Backman and Graeme Simsion."—Kathleen Harriott, Punta Gorda Public Library, Punta Gorda, FL
Why try the audio? Two narrators plus a bit of added Celtic harp music makes for a beautiful listening experience.
Novelist Read-alike: The Music Shop by Rachel Joyce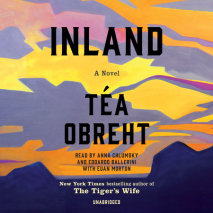 LibraryReads review:
"Obreht lays a mythical voice over an already dreamlike landscape of drought in Arizona. A mother and half-grown sons generate a powerful dynamic not often explored, and the youngest, who knows about scary beasts, brings magic and intuition. A journey into a barren world, inside and out. For fans of Larry Watson and
Alice Hoffman
."—Katherine Phenix, Rangeview Library District, Adams County, CO
Why try the audio? Six-time Emmy nominee and Veep actress Anna Chlumsky (her sixth nomination was just announced on 7/16!) is joined by award-winning narrators Euan Morton and Edoardo Ballerini.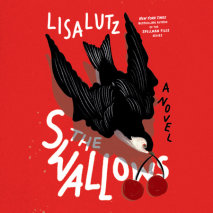 LibraryReads review:
"A dark, satirical book that centers around a school and the revenge that we seek in times of humiliation. It's a twisty read that will have you following an investigation filled with secrets, lies, and threats. For readers who liked
Prep
by Curtis Sittenfeld and
Small Admissions
by Amy Poeppel."—Kathryn Neal, Skiatook Library, Skiatook, OK
Why try the audio? A full cast brings this campus to life including Saturday Night Live alum, Abby Elliott.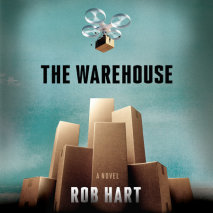 LibraryReads review:
"Paxton and Zinnia are new employees at Cloud where they work, live, and have their productivity and location tracked through their smartwatches. Gibson is the dying industrialist who created the Cloud company and is touring the country visiting his facilities. This near-future dystopian sci-fi thriller made me leery of ever shopping online again. For fans of
The Circle
by Dave Eggers and
Notes from the Internet Apocalypse
by Wayne Gladstone."—Dan Brooks, Wake County Public Library, Raleigh, NC
Why try the audio? Three narrators give listeners a fully immersive experience of life in the Cloud. You won't be able to press pause.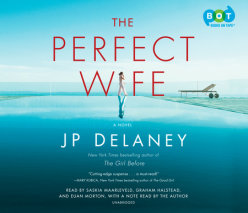 LibraryReads review:
"Abbie wakes up with no memory of how she ended up in the hospital. Her tech wizard husband tells her that after a horrific accident, he spent five years trying to bring her back. But is Abby's return a miracle of science, or a nightmare? Delaney's latest psychological thriller keeps you guessing."—Joan Meis Wilson, Needles Public Library, Needles, CA
Why try the audio? Three narrators plus a note read by the author? Sounds perfect to us.