Collection Development
Audiobooks to Share with Kids During Hispanic Heritage Month
It's important for kids of all ages to see diversity that reflects the world around them in stories they enjoy. Additionally, it's important to discover stories that explore cultural heritages similar and different from their own. That's why these audiobooks are perfect additions to your library and classroom.
From picture books to chapter books, everyone will enjoy these delightful stories—particularly during Hispanic Heritage Month:
Short and sweet audiobooks your littlest listeners will love: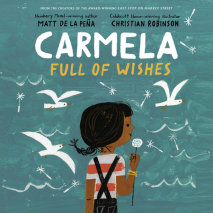 When Carmela wakes up on her birthday, her wish has already come true–she's finally old enough to join her big brother as he does the family errands. When they arrive at the Laundromat, Carmela finds a lone dandelion growing in the pavement. What will she wish for?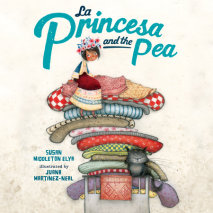 "Laura Ortiz's narration of this timeless tale is a treat for listeners of both English and Spanish languages…Ortiz flawlessly voices La Reina, El Príncipe, and La Princesa, seamlessly moving from English to Spanish as the plot swiftly progresses." –AudioFile

These audiobooks are perfect for upper elementary and middle grade kids–and their families!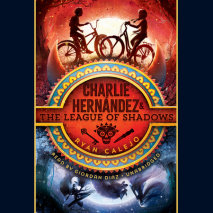 Charlie Hernandez and the League of Shadows
Thanks to his abuela's stories, Charlie possesses an almost encyclopedic knowledge of the monsters and ghouls of Latin American myths, but he knew the stories were just make-believe…finds himself in the middle of an ancient battle between La Liga, a secret society of legendary mythological beings sworn to protect the Land of the Living, and La Mano Negra (a.k.a. the Black Hand), a cabal of evil spirits determined to rule mankind.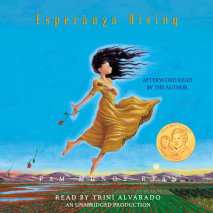 "The richness of Alvarado's Spanish infuses the reading, and the text affords her an opportunity to display her beautiful singing voice, as well. Rich in history and culture, this novel is all the more successful in the audio format." —AudioFile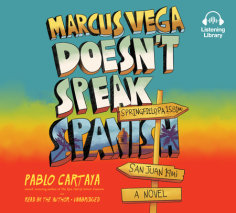 "An excellent choice for upper elementary and middle grade libraries given its multiple, age-appropriate themes and the window it provides to life in a Puerto Rico before Hurricane María." —School Library Journal, starred review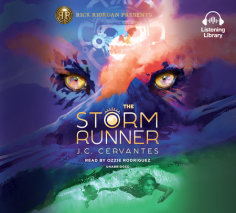 "Fantastic and villainous creatures from Mayan folklore combine with clever, realistic, and heartwarming characters." —School Library Journal, starred review