Audiobooks for Aspiring Astronauts
In honor of the anniversary of the Apollo 11 moon landing we've created a list of audios for the astronauts-to-be who visit your library With both real life accounts of bravery and fiction about visiting extraterrestrials, little space explorers will be inspired to dream big and aim for the stars.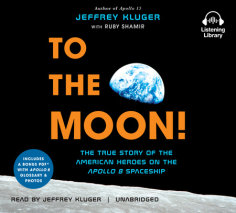 What's more exciting than spaceships and astronauts? How about a spaceship carrying the first astronauts ever to see the moon firsthand–on Christmas! NASA wanted to win the space race against Russia and hold true to President Kennedy's promise to put a man on the moon by the end of the decade. So in a risky move, a few days before Christmas of that year, they sent Frank Borman, Jim Lovell, and Bill Anders to the moon!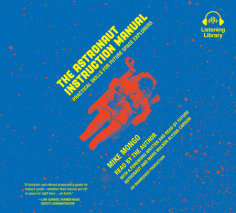 Endorsed by authors, teachers, scientists and Congressmen, Mike Mongo's Astronaut Instruction Manual for Pre-Teens excites a new generation of space explorers. With excitement and honesty, Mongo encourages his readers to articulate and personalize their own vision of next-generation space travel.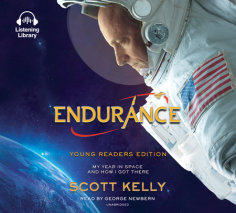 How does a boy struggling in school become an American hero and a space pioneer? Daredevil behavior? Check. Sibling rivalry? Check. Inspiration? Check. Courage? Check. Endurance? Check. This checklist put Scott on a rocket that launched him into space, allowed him to break a record during his inspiring year aboard the International Space Station, and showed human beings the qualities needed to go from Earth to Mars–and beyond.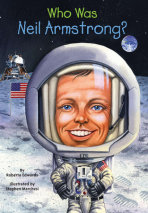 On July 20, 1969, Neil Armstrong stepped on the moon and, to an audience of over 450 million people, proclaimed his step a giant leap for mankind. This Eagle Scout built his own model planes as a little boy and then grew up to be a test pilot for experimental aircraft before becoming an astronaut.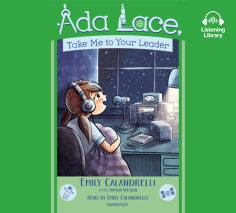 Third grader and inventor extraordinaire Ada Lace likes nothing more than to tinker with mechanics. Her latest project is to fix up a ham radio, something that she could use to contact people on this planet…and beyond. During a sleepover, Ada's best friend Nina hears something strange coming from the radio in the middle of the night. A distant voice says, "Release the swarm!" convincing Nina that aliens are about to invade planet Earth. Could Ada and Nina have stumbled upon something…extraterrestrial?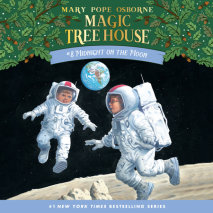 Three …two…one…BLAST OFF! The Magic Tree House whisks Jack and Annie off to the moon—and the future. Their mission? To find the last "M" thing that will free Morgan from the spell. Can they do it before the air in their oxygen tank runs out? Will the mysterious moon man help them? And why is Peanut the mouse acting so strange?