Awards & Recognition
Listen to the January 2021 LibraryReads List on Audio!
This month's LibraryReads on audio will send chills up your spine, transport you to a different time, and give you the warm and fuzzies. These titles are sure to drive your TBR pile! See the full list of January 2021 LibraryReads picks here.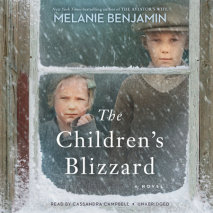 From the New York Times bestselling author of The Aviator's Wife comes a story of courage on the prairie, inspired by the devastating storm that struck the Great Plains in 1888, threatening the lives of hundreds of immigrant homesteaders, especially schoolchildren.
Why try the audio? Cassandra Campbell is a prolific audiobook narrator with more than 700 titles to date. Winner of four Audie Awards and nominated for a dozen more, she was a 2018 inductee in Audible's inaugural Narrator Hall of Fame. "Her narration skillfully portrays Kya from childhood to young woman, emoting curiosity, longing, sincerity, and innocent vulnerability."—Booklist, starred review for Where the Crawdads Sing by Delia Owens
To learn more about Cassandra and her work in audio, click here. ("Let Cassandra Campbell Tell You a Story. She's a Pro." NY Times)
And learn more about Cassandra's previous work with Melanie Benjamin here.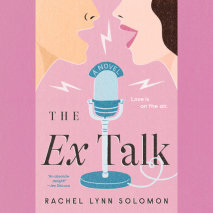 Public radio co-hosts navigate mixed signals in Rachel Lynn Solomon's sparkling romantic comedy debut.
Why try the audio?  This quirky romance is sure to be bring the public radio experience to life! THE EX TALK would be a perfect, immersive audio companion on a daily walk or while cooking or crafting!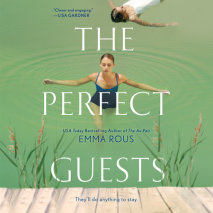 The
USA Today
bestselling author of
The Au Pair
returns with another delicious, twisty novel—about a grand estate with many secrets, an orphan caught in a web of lies, and a young woman playing a sinister game.
Why try the audio? This audiobook will feature the voices of three different narrators who will undoubtedly bring the thrills and chills minute after minute—perfect for a patron workout or eerie bedtime listen.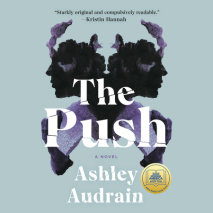 A tense, page-turning psychological drama about the making and breaking of a family—and a woman whose experience of motherhood is nothing at all what she hoped for—and everything she feared.
Why try the audio? Ireland won the Audie Award for Best Female Narration in 2020. "Ireland's reviewers note the nuance and pacing in her performances, even when she's delivering the action and description in the novels she narrates."—AudioFile, narrator spotlight