Awards & Recognition
Announcing the December 2020 LibraryReads List!
This month's LibraryReads on audio will give you the warm and fuzzies and are sure to drive your TBR pile! See the full list of December 2020 LibraryReads picks here.
#1 December Pick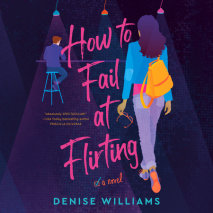 One daring to-do list and a crash course in flirtation turn a Type A overachiever's world upside down.
Why try the audio? Beloved audiobook narrator January LaVoy can do it all—and has received praise for recent romance comps, including Not the Girl You Marry by Andie J. Christopher. AudioFile said: "LaVoy amplifies all the emotions and convinces listeners that these two imperfect characters will find love together." This flirtatious romance listen is sure to be just as enticing!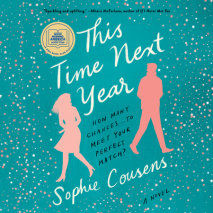 Their lives began together, but their worlds couldn't be more different. After thirty years of missed connections, they're about to meet again. A moving, joyful love story, This Time Next Year explores the way fate leads us to the people we least expect—no matter what the odds.
Why try the audio? As a former TV producer, Sophie Cousens writing style will lend itself to the spoken word, especially as performed by British actress Hannah Arterton.