Awards & Recognition
American Library Association's 2018 Youth Media Award Winners on Audio
The American Library Association's 2018 Youth Media Awards were announced on Monday morning at the ALA Midwinter Convention in Denver, Colorado and we are excited to share our TWO new 2018 Odyssey Award Honors with you, as well as twenty-five ALSC Notable and YALSA Amazing audiobooks! Plus, from the Printz to the Pura Belpré, we have a not-to-be-missed list of remarkable award winners in the audio format, perfect to recommend to kids and teens at your library. Listen to clips, read reviews, and find more fun content to share below.
The Odyssey Awards celebrate the best audiobooks produced for children and/or young adults, available in English in the United States.
Odyssey Honor
Odyssey Honor
YALSA Amazing Audiobooks for Young Adults
The 2018 Amazing Audiobooks list, comprised of 28 fiction titles and 2 nonfiction titles, has something for everyone—from memoirs about growing up in the Civil Rights era to swashbuckling fantasy.
Check out Listening Library's fifteen fabulous listens here.
ALSC Notable Children's Recordings
The Notable Children's Recordings list includes recordings for children 14 years of age and younger of especially commendable quality that demonstrate respect for young people's intelligence and imagination; exhibit venturesome creativity; and reflect and encourage the interests of children and young adolescents in exemplary ways.
View Listening Library's ten listens on the list here.
Coretta Scott King/John Steptoe New Talent Award
The Coretta Scott King/John Steptoe Award for New Talent affirms new talent and offers visibility for excellence in writing and/or illustration at the beginning of a career as a published African-American creator of children's books.
New Talent Award Winner
Also an ALSC Notable Children's Recording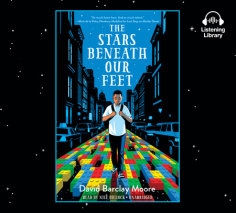 "Nile Bullock provides excellent narration and the author contributes his insights at the novel's conclusion. Recommended purchase for all middle schools and most upper elementary collections."
—School Library Journal, starred audio review
The Michael L. Printz Award is an award for a book that exemplifies literary excellence in young adult literature.
Winner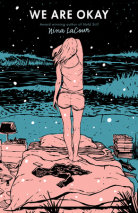 "LaCour's novel is an exercise in introspection…Marie's nuanced narration relates the troubled teen's experiences…[her] heartfelt reading enlivens the story and wrings meaning out of each word…This audio will appeal to listeners who treasure the quietude of a singular story."—Booklist, audio review
The Alex Awards are given to ten books written for adults that have special appeal to young adults, ages 12 through 18.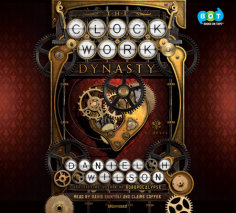 "As the story alternates between the past and the present, Giuntoli and Coffee alternate narration, providing immediate orientation to the separate threads of the story… Full of high action and thought-provoking philosophy, this powerfully narrated and beautifully written tale is science fiction at its best."—Booklist, audio review
Mildred L. Batchelder Award
The Batchelder Award is given to the most outstanding children's book originally published in a language other than English in a country other than the United States, and subsequently translated into English for publication in the United States.
Winner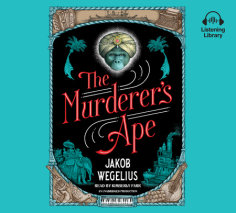 "Kimberly Farr convincingly renders every accent and personality of the many diverse characters in this unusual novel…Especially noteworthy are Farr's voice and accents for a factory worker who introduces Sally Jones to an Italian luthier. Listeners will be riveted as Sally Jones endures imprisonment and betrayal when she travels to India to find the real murderer."—AudioFile Earphones Award
The William C. Morris YA Debut Award honors a debut book published by a first-time author writing for teens and celebrating impressive new voices in young adult literature.
Morris Award Finalist
Also a YALSA Amazing Audiobook for Young Adults
Morris Award Finalist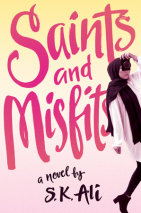 "Delawari captures all of these issues with a perfect teen pitch and pacing that underscores Janna's changing emotions. Delawari's facility with Muslim terminology makes the Arabic words fit seamlessly into the story. An excellent glimpse into a culture that may be unfamiliar to listeners."
—AudioFile
The Pura Belpré Award is presented annually to a Latino/Latina writer and illustrator whose work best portrays, affirms, and celebrates the Latino cultural experience in an outstanding work of literature for children and youth.
Winner
Honor
Winner for Illustration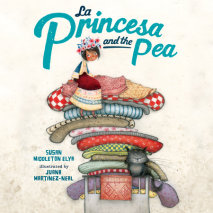 The Princess and the Pea gets a fresh twist in this charming bilingual retelling, winner of the Pura Belpré Medal for Illustration. Listeners will be enchanted by this Latino twist on the classic story, and captivated by the vibrant culture of Peru.
Laura Ingalls Wilder Award
Congratulations to
Jacqueline Woodson
, winner of the Wilder Award which honors an author or illustrator whose books, published in the United States, have made, over a period of years, a substantial and lasting contribution to literature for children.
"From picture books through novels for young teens to her exquisite memoir in poetry, Jacqueline Woodson has established herself as an eloquent voice in contemporary children's literature," said Wilder Award Committee Chair Rita Auerbach.
View all of Woodson's titles on audio.

Margaret A. Edwards Award
Congratulations to
Angela Johnson
, winner of the Margaret A. Edwards Award which honors an author, as well as a specific body of his or her work, for significant and lasting contribution to young adult literature.
"With lyrical and understated prose, exquisitely crafted characters, and universally relevant themes, Angela Johnson creates stories that show teen readers that every dark cloud has a silver lining," said Edwards Committee ChairJonathan Hunt.
View Johnson's titles on audio

Smile! You're at ALA Midwinter!
Check out our
photo gallery
from the show.
Links to ALA Award Winner Collections
Listening Library's 2018 ALA Award Winners
2018 ALSC Notable Children's Recordings
2018 YALSA Amazing Audiobooks for Young Adults