Collection Development
American Girl® Comes to Audio: More Than 50 Classic and New Titles!
Listening Library will partner with American Girl on an audiobook publishing program that will bring more than 50 classic and new American Girl titles to audiobook listeners beginning in June 2022.
The partnership will include titles from American Girl's large library of stories, featuring an inclusive range of the beloved historical characters like Kaya™, Addy™, Samantha™, Nanea™, Melody™, and Courtney™; contemporary characters from the Girl of the Year™ and World by Us™ lines, including 2022 Girl of the Year, Corinne Tan™; the playful WellieWishers™ series; and nonfiction wellbeing titles like the bestselling The Care & Keeping of You series.
The publishing program kicks off this summer, with more than 40 audiobooks on sale June 7, 2022. Additional titles to be published in fall 2022 and spring 2023 are to be announced. Click here to view the announced collection so far.
"Generations of girls have loved reading about these characters, and we're excited to work with American Girl to give voice to their stories on audio, pairing these beloved characters with narrators that reflect their diverse range of backgrounds," says Amanda D'Acierno, President & Publisher of Penguin Random House Audio.
"American Girl is pleased to partner with Penguin Random House Audio to create audiobooks that bring our characters' stories to life in a fun new way," says Jodi Goldberg, Senior Director of Content Development for American Girl. "Whether girls listen at home or on the go, they'll always have their favorite American Girl stories by their side."
American Girl's award-winning books—stories of adventure, friendship, courage, and compassion—have been beloved by kids for more than 35 years. From historical and contemporary fiction that celebrates girls yesterday and today to nonfiction advice and activity titles that help girls navigate the changes and challenges of growing up, American Girl's notable library of books provide good reads that will inspire young listeners at your library to be good people.
This new publishing program includes such titles as: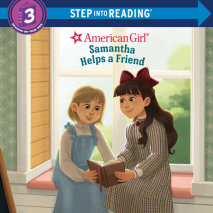 American Girl® Samantha™ stands up for what's right in this all new Step 3 Step into Reading leveled reader that takes place at the Turn of the Century in 1904! It's 1904, the turn of the 20th century, and Samantha Parkington is a nine-year-old orphan living with her rich grandmother.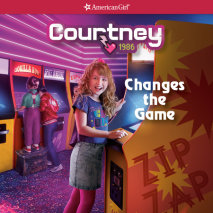 In this first book of her series, Courtney is the best gamer at the arcade. But she can't understand why there aren't more girl characters in video games. When a school project allows her to create her own video game, the hero is a girl who knows how to handle any situation—something Courtney struggles with in real life.
In this first book of her series, Corinne is snapping on her skis and taking a deep breath of crisp mountain air.Corinne and her sister, Gwynn, have always called Aspen home, but moving in with their new stepdad, Arne, changes everything. Sure, there are perks—like a fancy bedroom and a new puppy named Flurry whom Corinne trains to do search and rescue.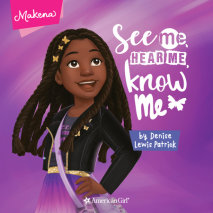 Makena has a passion for fashion and clothes are a way for her to connect with others—especially when she shares her OOTD (outfit of the day). But some people don't see Makena for who she is. They only see her as a Black girl and make unfair assumptions.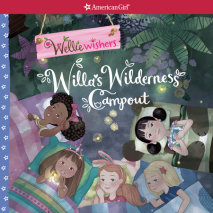 The WellieWishers are going camping!Willa can't wait to be surrounded by nature, sleeping under the stars. Ashlyn has prepared a list of camping supplies to bring, but Willa feels sure all that gear won't be needed. When they get to the campsite, the girls discover they are missing some things.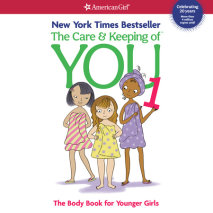 American Girl's bestselling body book for girls ages 8 and up!Featuring tips, how-tos, and facts from the experts, girls will find age-appropriate answers to questions about their changing bodies, from hair care to healthy eating, bad breath to bras, periods to pimples, and everything in between.