Collection Development
A Beautiful Mind: Listening to the Works of Oliver Sacks
Neurologist, writer, and exceptional thinker Oliver Sacks wrote about the human brain—and humanity—with profound compassion and insight. As we celebrate the audio release of his posthumous essay collection Everything in Its Place, it's an additional delight to look back on more of his life and work.
"Oliver Sacks was like no other clinician, or writer. He was drawn to the homes of the sick, the institutions of the most frail and disabled, the company of the unusual and the 'abnormal.' He wanted to see humanity in its many variants and to do so in his own, almost anachronistic way—face to face, over time, away from our burgeoning apparatus of computers and algorithms. And, through his writing, he showed us what he saw."—Atul Gawande, author of Being Mortal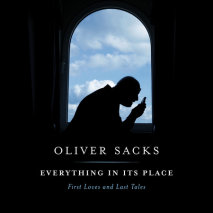 Everything in Its Place
, read by frequent narrator of Sacks's work Dan Woren, is a final collection of essays that showcases Sacks's broad range of interests–from his passion for ferns, swimming, and horsetails, to his final case histories exploring schizophrenia, dementia, and Alzheimer's.
"In this lovely collection of previously unpublished essays, the late, celebrated author and neurologist muses on his career, his youth, the mental health field and much more…[this] final collection is a treat for the chronically curious."—Publisher's Weekly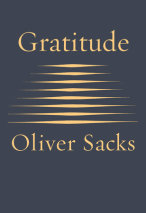 No writer has succeeded in capturing the medical and human drama of illness as honestly and as eloquently as Oliver Sacks. During the last few months of his life, he wrote
Gratitude
, a set of essays in which he movingly explored his feelings about completing a life and coming to terms with his own death.
"It is the fate of every human being," Sacks wrote, "to be a unique individual, to find his own path, to live his own life, to die his own death."
Together, the four essays comprising this audiobook form an ode to the uniqueness of each human being and to gratitude for the gift of life.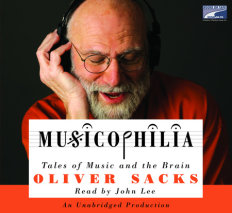 Oliver Sacks's compassionate tales of people struggling to adapt to different neurological conditions have fundamentally changed the way we think of our own brains, and of the human experience. In Musicophilia, he examines the powers of music through the individual experiences of patients, musicians, and everyday people. He explores how a surprising number of people acquire nonstop musical hallucinations that assault them night and day, but also how music can animate people with Parkinson's disease, give words to stroke patients who cannot otherwise speak, and calm people whose memories are ravaged by Alzheimer's or amnesia.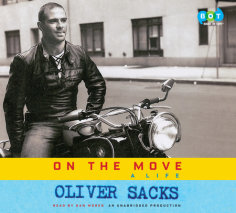 From its opening pages on his youthful obsession with motorcycles and speed,
On the Move
is infused with Oliver Sacks's restless energy. As he recounts his experiences as a young neurologist in the early 1960s, first in California, where he struggled with drug addiction, and then in New York, where he discovered a long-forgotten illness in the back wards of a chronic hospital, we see how his engagement with patients comes to define his life.
With unbridled honesty and humor, Sacks writes about his love affairs, his guilt over leaving his family to come to America, his bond with his schizophrenic brother, and the writers and scientists who influenced him. On the Move is the memoir of a brilliantly unconventional physician and writer—and of the man who has illuminated the many ways that the brain makes us human.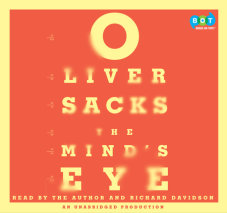 In The Mind's Eye, which Oliver Sacks co-narrates, he tells the stories of people who are able to navigate the world and communicate with others despite losing what many of us consider indispensable senses and abilities: the power of speech, the capacity to recognize faces, the sense of three-dimensional space, the ability to read, the sense of sight. For all of these people, the challenge is to adapt to a radically new way of being in the world.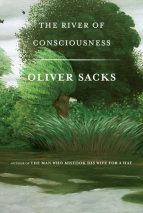 An audio collection of essays that displays Oliver Sacks's passionate engagement with the most compelling and seminal ideas of human endeavor: evolution, creativity, memory, time, consciousness, and experience. Sacks, an Oxford-educated polymath, had a deep familiarity not only with literature and medicine but with botany, animal anatomy, chemistry, the history of science, philosophy, and psychology. The River of Consciousness is one of two books Sacks was working on up to his death, and it reveals his ability to make unexpected connections, his sheer joy in knowledge, and his unceasing, timeless project to understand what makes us human.