Video
THE 5TH WAVE Thrills Viewers and Listeners
Hear the story that inspired the blockbuster action movie of the season on audiobook. Rick Yancey's The 5TH Wave series will have listeners on the edge of their seats.
In the first wave, they lost power. In the second wave, earthquakes shook the globe. The third was a horrific plague that wiped out most of the population, and the fourth was the invasion.
The fifth wave would be the total destruction of the human race.
So begins THE 5TH WAVE, Hollywood's most recent young adult film adaptation to hit theaters. When aliens attack Earth to destroy all human life, the human race does what they do best – fight for their survival. After being separated from her family, Cassie Sullivan (played by Chloë Grace Moretz) does whatever necessary in order to reunite with them. She stumbles across Evan Walker (played by Alex Roe), who saves her from enemy fire, and quickly falls in love with him. But in the world of the 5TH Wave, is there really anyone you can trust?
THE 5TH WAVE is in theaters now, and if the trailers are any indication, this will be a great one to see on the big screen… just watch:
Discover what USA Today calls "a modern sci-fi masterpiece":
Build buzz for the highly-anticipated, action-packed finale of THE 5TH WAVE series, THE LAST STAR, available in May from Books on Tape. Listeners who loved THE 5TH WAVE and THE INFINITE SEA will be waiting to grab their headphones and hear if humanity manages to survive.
---
THE LAST STAR by Rick Yancey
Read by Phoebe Strole & Ben Yannette
On Sale May 24, 2016
---
Audio Praise for THE 5TH WAVE series:
"[Narrators] Phoebe Strole and Brandon Espinoza…set a superb pace that plays up the suspense…Highly recommended for teens and adults."—Library Journal on THE 5TH WAVE
"…There is plenty of tension to keep listeners clutching the arms of their chairs (or steering wheels)."—School Library Journal on THE INFINITE SEA
"Nothing short of amazing!"—Kirkus, starred review for THE 5TH WAVE
---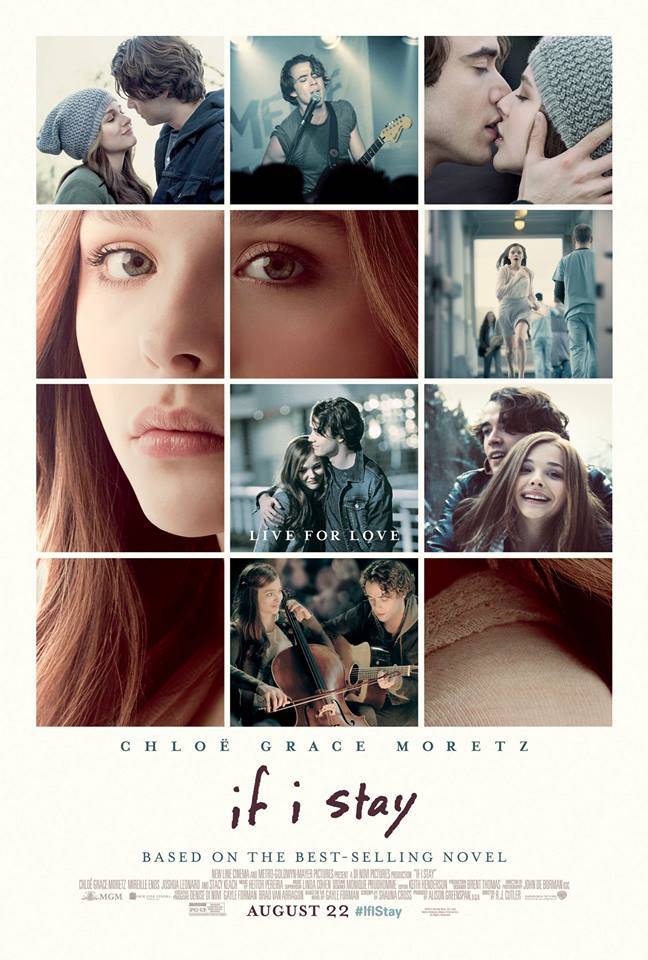 FUN FACT: Listeners may recognize Chloe Grace Moretz from her star roles in the movie adaptations of three other bestsellers: Gayle Forman's tragic YA love story IF I STAY, Stephen King's legendary horror debut CARRIE, and Gillian Flynn's riveting thriller DARK PLACES.
---
IF I STAY by Gayle Forman
Read by Kirsten Potter
Available on CD and audio download
CARRIE by Stephen King
Read by Sissy Spacek
Available on CD and audio download
DARK PLACES by Gillian Flynn
Read by Rebecca Lowman, Cassandra Campbell, Robertson Dean and Mark Deakins
Available on CD and audio download