Collection Development, Featured Titles, Hear Diversity
8 Collections by Black Authors to Listen to Now
Whether your patrons have been following these writers for years or are discovering their work for the first time, be ready to recommend these eight short story and essay collections written or curated by bestselling, award-winning, and debut black authors. And listen to a clip from each collection below!
Available for the first time in audio and read by four narrators, each of these eight remarkable stories walks tantalizingly, sometimes frighteningly, between defined states.
"Senna skillfully exposes the cracks in her characters' domestic lives…Though [her] stories address race, class, and gender, they never devolve into simple case studies. Rather, her collection offers nuanced portraits of characters confronting anxieties and prejudices that leave them not as free as they would like to be."—The New York Times Book Review
"Deft, revealing stories [from] a writer for our time…A fresh, insightful look into being young, smart, and biracial in postmillennial America."—Kirkus(starred)
James McBride is the National Book award-winning author of The Good Lord Bird and the bestselling The Color of Water. In Five-Carat Soul, he explores the place where identity, humanity, and history converge. The stories are funny and poignant, insightful and unpredictable—all told with a meticulous eye for character and detail. The result is a surprising and evocative collection that is also a moving exploration of our human condition. Read by a cast of four narrators.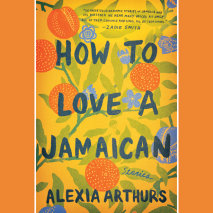 Tenderness and cruelty, loyalty and betrayal, ambition and regret—Alexia Arthurs navigates these tensions to extraordinary effect in her debut collection about Jamaican immigrants and their families back home. Sweeping from close-knit island communities to the streets of New York City and Midwestern university towns, these eleven stories form a portrait of a nation, a people, and a way of life.
"A talented cast, including Janina Edwards, Adenrele Ojo, Dominic Hoffman, and James Fouhey, creates the rich tapestry of these lives with their voices…From story to story, listeners hear the hopes and heartbreaks of families separated by distance and regret."—AudioFile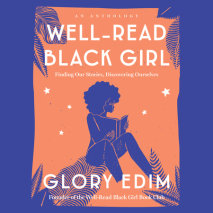 "Glory Edim, founder of the celebrated book club Well-Read Black Girl, narrates a profoundly reflective and inspiring collection of essays by black female authors. One hears a tone of youthful homage as she portrays a different artist in each chapter. The stories intertwine and connect through the women's shared experiences. They also connect through the steady cadence in Edim's voice."—AudioFile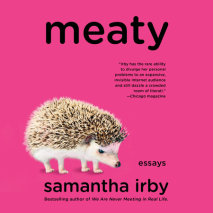 Smart and hilarious,
New York Times
bestselling author Samantha Irby explodes off the printed page…and listening to her narrate her essay collection
Meaty
is as good as it gets. Irby laughs her way through tragicomic mishaps, neuroses, and taboos as she struggles through adulthood. Updated with her favorite Instagramable, couch-friendly recipes, this much-beloved romp is a treat for anyone in dire need of Irby's infamous scathing wit and poignant candor.
"Funny and vivid…Those faint of heart beware…strap in and get ready for a roller-coaster ride to remember."—Kirkus Reviews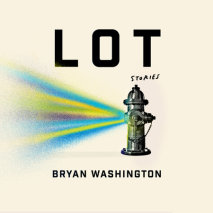 Named "one of the most anticipated books of 2019" by
Entertainment Weekly
,
Buzzfeed
,
Nylon
,
Huffington Post
,
AV Club
, and
The Millions
. Voiced by four narrators including the author, Bryan Washington's viscerally drawn world vibrates with energy, wit, and the infinite longing of people searching for home. With soulful insight into what makes a community, a family, and a life, the stories in
Lot
explore trust and love in all its unsparing and unsteady forms.
"Lot is a phenomenal debut, the kind of stories I am always longing to read. I love the urgency, honesty, and vitality of Washington's voice. I love these characters for where they're from, and where they're going, what they know, and what they reveal about trouble and love."—Justin Torres, author of We the Animals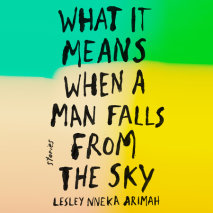 A
PBS NewsHour
/
New York Times
Book Club Pick. Winner of the 2017 Kirkus Prize and New York Public Library's Young Lions Fiction Award. A dazzlingly accomplished debut collection that explores the ties that bind parents and children, husbands and wives, and lovers and friends to one another and to the places they call home.
"Readers of The New Yorker will recognize Lesley Nneka Arimah's name, as "Who Will Greet You at Home," one of her pieces, was nominated for a National Magazine Award. Now, in her first book of short stories, the talented author will deservedly reach a wider audience. Prepare yourself for one of the best collections so far."—Essence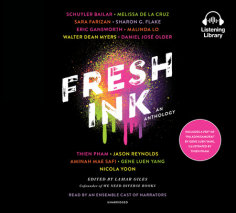 Read by an ensemble cast of narrators and edited by Lamar Giles, co-founder of We Need Diverse Books, this is a label-defying Young Adult anthology from thirteen diverse authors of color including Nicola Yoon, Jason Reynolds, Melissa de la Cruz, and more. Published in partnership with We Need Diverse Books, this collection features stories, a graphic novel short, and a one-act play from Walter Dean Myers. Topics include gentrification, acceptance, untimely death, coming out, and poverty and range in genre from contemporary realistic fiction to adventure and romance.
Celebrate Black History Month with audiobooks & visit our collection!