6 Stories Featuring Fantastic Teachers
When you're growing up, your teachers are some of the most influential adults in your life. Share the encouraging, caring, intelligent teachers in these beloved audiobooks with the young listeners at your school or library. Not only are the stories fantastic, but the characters in them will teach young listeners about kindness, intelligence, and dedication.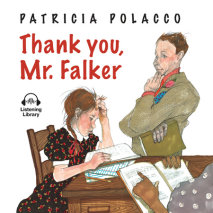 Patricia Polacco is one of America's most loved children's-book creators, who as a child struggled with  dyslexia. Thanks to a dedicated teacher, Mr. Falker, she was able to overcome her reading disability.