Collection Development, Hear Diversity
6 LGBTQIA Memoirs You Should Have in Your Collection
Whether you are an advocate for—or a supporter or member of—the LGBTQA community or are looking to educate yourself, your patrons, or your students about its struggles and triumphs, individuals' firsthand stories are some of the best resources.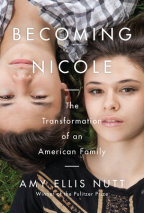 "A transgender girl's coming-of-age saga, an exploration of the budding science of gender identity, a civil rights time capsule, a tear-jerking legal drama and, perhaps most of all, an education about what can happen when a child doesn't turn out as his or her parents expected—and they're forced to either shut their eyes and hearts or see everything differently." ‒Time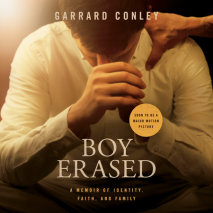 "The power of Conley's story resides not only in the vividly depicted grotesqueries of the therapy system, but in his lyrical writing about sexuality and love." ‒Los Angeles Times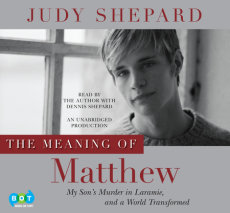 "His mother, who has become a vocal activist in support of gay, lesbian, bisexual and transgender causes, presents the back story to those tragic events…. Honest and inspiring." ‒Kirkus Reviews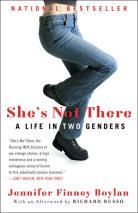 "What [Jennifer Finney Boylan] accomplishes, most entertainingly, is to draw the reader into extremely strange circumstances as if they were utterly normal." –The New York Times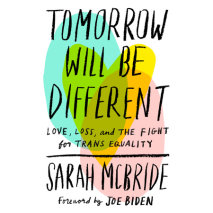 "Part autobiography, part advocacy, [Tomorrow Will Be Different] succeeds beautifully on both counts.… Highly readable and beautifully written, [McBride's] is an inarguably important book that deserves the widest possible readership." ‒Booklist (starred)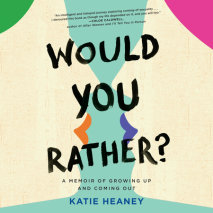 "Would You Rather? is an extraordinarily generous and affecting book. Katie Heaney has written something with a remarkable amount of room in it—enough for anyone to spread out and connect with. It's deeply felt, clear-eyed, joyful, and illuminating." ‒Mallory Ortberg, author of Texts from Jane Eyre: And Other Conversations with Your Favorite Literary Characters
For more titles to add to your collection, take a look at these LGBTQA audiobooks.