Collection Development, Featured Titles, Video
3 Books in 3 Minutes Staff Picks Video: Kids' Audiobooks
Jen recommends these fabulous new kids' audiobooks for all library collections!
Watch the video above to hear why—and listen to audiobook clips below: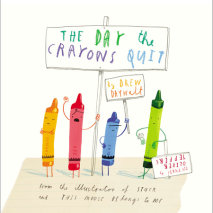 Encourage kids to listen to these audiobooks while they color!
Poor Duncan just wants to color. But when he opens his box of crayons, he finds only letters, all saying the same thing: His crayons have had enough! They quit!
View all audiobook titles in the Crayons series here including The Day the Crayons Came Home and Love from the Crayons.
"A brilliant, colorful tale that begs to be read aloud and a must-have for all collections."—School Library Journal, starred review (The Day the Crayons Came Home)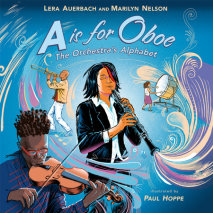 This deeply imaginative and entertaining poetry collection details the pleasures of the orchestra, from strong-willed A to satisfied Z.
"It's sure to inspire young readers to make music and approach it in fresh ways—and perhaps holds a clue to what orchestras of the future may look like."—Booklist, starred review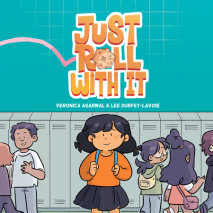 Starting middle school is hard enough when you don't know anyone; it's even harder when you're shy. A contemporary middle-grade graphic novel for fans of
Guts
and
Real Friends
about how dealing with anxiety and OCD can affect everyday life—now adapted for audio.
"A fun, comforting work that will resonate widely with early middle-graders."—Booklist