Awards & Recognition, Collection Development
2021 ALSC Notable Children's Recordings
Looking for the best audiobooks to recommend to young readers? The ALSC Notable Children's Recordings list "includes recordings for children 14 years of age and younger of especially commendable quality that demonstrate respect for young people's intelligence and imagination; exhibit venturesome creativity; and reflect and encourage the interests of children and young adolescents in exemplary ways."
You can view the committee's full list of 2021 selections here—and join us in celebrating the 11 outstanding Listening Library picks below!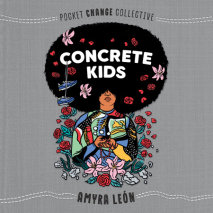 "Amyra León's narration of her autobiographical poetry collection draws listeners into the beauty, joy, and pain of her childhood and adolescence as a foster child in New York City (Harlem, East Harlem)."—ALSC NCR Committee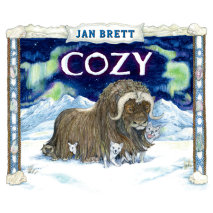 "Subtle, yet blustery sound effects create a wintry mood to accompany the friendly voices of a community of animals seeking shelter with a muskox named Cozy."—ALSC NCR Committee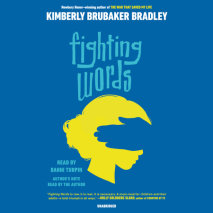 "Bahni Turpin's exemplary narration is emotionally moving in this powerful story about addiction, child sexual abuse, and the loving bond between two sisters."
—ALSC NCR Committee
"Narrator Bahni Turpin sensitively dramatizes a story for younger listeners about sexual abuse…Turpin fully realizes Della's mix of innocence, resilience, and courage as she confronts an unkind teacher, a bullying student, and her sister's pain. Authenticity abounds in the story's dialogue and situations."—AudioFile Magazine, Earphones Award winner
"The strong writing gives Della's world both heartbreak and humor; Turpin's narration radiates the range of emotions. Acknowledging the difficulty of voicing hard things like sexual abuse, this book emphasizes the power of finding one's fighting words to tell one's own story. Della, as voiced by Turpin, masterfully shares hers."—Booklist, starred audio review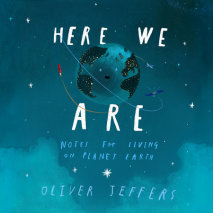 "Patiently illuminating the intricacies of life on earth, Oliver Jeffers, aided by evocative sound effects, provides a joyful reading that mirrors a lullaby appropriate for even the youngest listeners."—ALSC NCR Committee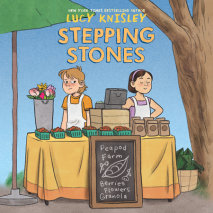 "Jen's move from NYC to the country, and the ups and downs that entails, is brought to life through consistent sound effects and stellar voicing in this full cast performance."—ALSC NCR Committee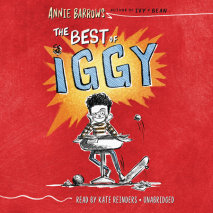 "This hilarious performance by Kate Reinders brings high-energy, always-in-trouble Iggy to life in the first of a new series."
—ALSC NCR Committee
"Reinders' chipper performance nails exactly the tone of the precocious narrator of the story."—Booklist, starred audio review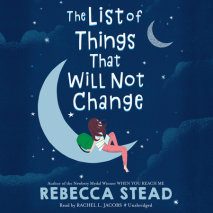 "Rachel L. Jacobs sensitively voices young Bea with appropriate emotion, anger, and joy as she settles into a life where some things are new, but others will not change."
—ALSC NCR Committee
"Jacobs's respectful and nuanced performance is not to be missed."—AudioFile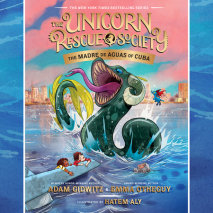 "Through dynamic narration, Rebecca Soler takes listeners on a magical adventure exploring the complexities of Cuban culture, the importance of water to the island nation, and the mystery of the Madre de Aguas."—ALSC NCR Committee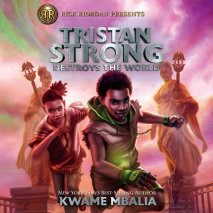 "Amir Abdullah's excellent and nimble characterization captures Tristan Strong's storytelling prowess and a wide-ranging cast of characters as they return to Alke in a battle to save Tristan's loved ones from a powerful evil force."
—ALSC NCR Committee
"Abdullah's lively characterizations are perfect—from the high-pitched and hilarious Gum Baby to the menacing Shambleman. Truly excellent."—AudioFile Magazine Earphones Award Winner
"Abdullah brings it all together to recreate another entertaining adventure."—Booklist, starred audio review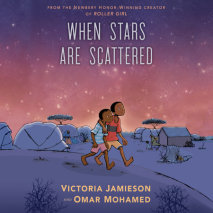 "Faysal Ahmed skillfully leads a full cast performance that brings authenticity and emotion to Omar's personal story and experiences in a refugee camp."
—ALSC NCR Committee
"Skillful soundscaping and a full cast heighten the atmosphere and emotion in this audiobook, inspired by the childhood of coauthor Omar Mohamed. . .Collectively, it's a moving and memorable listening experience."—AudioFile Magazine, Earphones Award winner
"The audiobook edition of Omar Mohamed's autobiography, originally a graphic novel account co-authored with Victoria Jamieson, offers listeners an experience of perfection in its storytelling, format shifting, and performance."—Booklist, starred audio review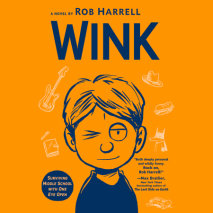 A hilarious and heartwrenching story about surviving middle school—and an unthinkable diagnosis—while embracing life's weirdness.Ross Maloy just wants to be a normal seventh grader. He doesn't want to lose his hair, or wear a weird hat, or deal with the disappearing friends who don't know what to say to "the cancer kid."
"Earnest and humorous, Michael Crouch effectively voices Ross as he undergoes treatment for an eye cancer, while Marc Thompson's sound effect-laden delivery of the comic adventures of BatPig help drive the story forward."— ALSC NCR Committee
"Michael Crouch's first-person narration is spot-on. . . [and] Marc Thompson provid[es] an exaggerated announcer voice and silly voices for Batpig's adversaries."— AudioFile Magazine, Earphones Award Winner
Click here to view the 2021 list of YALSA Amazing Audiobooks for Young Adults!