Awards & Recognition
2016 Audie Award winners
We're extremely proud to announce that Books on Tape had four winners at the 21st annual Audie Awards! View our featured collection of winners here.

WINNER: AUDIOBOOK OF THE YEAR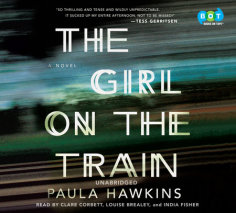 Soon to be a major motion picture, starring Emily Blunt, Haley Bennett, Rebecca Ferguson, Allison Janney, and Justin Theroux!
Watch the trailer here.
A
New York Times
bestseller and a compulsive listen, THE GIRL ON THE TRAIN is an emotionally immersive, Hitchcockian thriller and an electrifying debut.
★ "In this mesmerizing tale…the haunting voices of the three principal women pull listeners into the story…The tension is palpable throughout, drawing listeners into the spiraling disaster."—Booklist, starred review
★ "Narrators Clare Corbett, Louise Brealey, and India Fisher give outstanding performances…A gripping novel that will appeal to fans of psychological fiction and suspense."—Library Journal, starred review
★ "Top-notch narration makes this perfect for audio."—AudioFile Earphones Award winner
WINNER: NON-FICTION
WINNER: YOUNG ADULT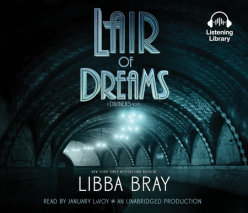 The highly anticipated follow-up to THE DIVINERS. Award-winning and bestselling author Libba Bray brings the Roaring 20s to life in this thrilling audio series!
★ "Narrator January LaVoy's performance is simply amazing…Her vocal range is awe inspiring, her characters are fully developed, and her voice is lovely. The divine duo of Libba Bray and January LaVoy does not disappoint."—AudioFile Earphones Award winner
"An expert weaver of tales, Bray entwines supernatural horror, love stories, and Jazz Age New York to create a unique and captivating tale exploring the land of dreams. LaVoy does a marvelous job with the remarkably large cast of characters…Going the extra narrative mile, LaVoy sings the many songs woven into the plot, adding intensity and energy to an already captivating tale."—Booklist
"January LaVoy expertly narrates the diverse cast of characters …This satisfying listen includes strong characters, paranormal experiences, romance, and mystery—all set against the backdrop of New York City during the roaring twenties."—School Library Journal

WINNER: MULTI-VOICE PERFORMANCE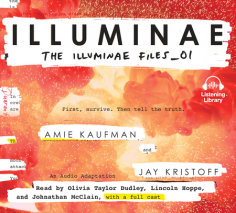 The first in an epic new series that bends the sci-fi genre into a new dimension. Fans of Marie Lu will love this blockbuster listen, complete with a full cast of 20 narrators, music, and sound effects!
★ "[The] exceptional production values and editing make this audio such a pleasure…[An] exciting, action-packed, and moving space adventure."—Publishers Weekly, starred review
"With its mix of romance, space travel, dark humor, and action, this will appeal to a wide range of teens…The narrative's mix of audio recordings, audio messaging, emails, and the internal dialogue by the AI itself works flawlessly in this format."—Library Journal
"Listeners may wonder if this very visual book can be faithfully reproduced in audio format. The answer is a resounding yes…Sound effects and music underneath the reading round out the audio experience. Fans of science fiction won't want to miss this and will be waiting impatiently for the next installment in the series."—Booklist
"A full cast, sound effects, strong pacing, and thorough characterizations expand as well as anchor this sci-fi adventure."—AudioFile