Awards & Recognition, Collection Development
#1 LibraryReads Pick THE STARLESS SEA by Erin Morgenstern is a Full-Cast Audiobook!
The wait is almost over for your dreamy, devoted The Night Circus fans. How to follow up such a magical audiobook read by the one and only Jim Dale? With a heart-stopping full-cast audio experience that brings Erin Morgenstern's sparkling sentences to lyrical life, perfect for fall road trips and holiday travel. Listen to a first clip from THE STARLESS SEA, plus two other must-hear November LibraryReads picks, read by some of our favorite narrators!
#1 November Pick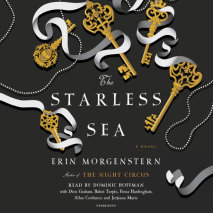 LibraryReads Review:
"A moving labyrinth of a story, ever changing and evolving. What begins as a mysterious thread in a book, an opportunity taken or missed and the consequences of the choice, evolves into a story similar to a choose-your-own adventure tale or a mystical video game experience. For fans of Neil Gaiman, Susanna Clark, and Lev Grossman."—Cynde Suite, Bartow County Library, Cartersville, GA
Why try the audio? Check out this extraordinary cast! Need we say more?
Read by Dominic Hoffman, with a full cast:
Dominic Hoffman reading the Zachary Ezra Rawlins storyline
Dion Graham reading the Sweet Sorrows storyline
Bahni Turpin reading excerpts from the Secret Diary of Katrina Hawkins
Fiona Hardingham reading The Ballad of Simon and Eleanor
Allan Corduner reading Fortunes and Fables
Jorjeana Marie reading Another place, another time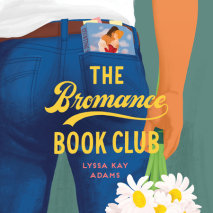 LibraryReads Review: "Thea gave up everything when she became Gavin's wife, and has been faking more than just her happiness. When the marriage is headed for divorce, Gavin's friends bring him into their secret book club to help him win his wife back. For readers who like romance with a little humor, and fans of Curtis Sittenfeld and Jennifer Crusie."—Melissa McNeill, Montgomery County Memorial Library System, Conroe, TX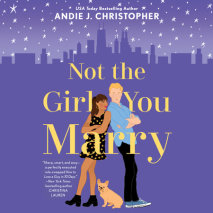 LibraryReads Review: "A perfect contemporary romance that will make you laugh, swoon, and maybe even get a little weepy. Hannah is a heroine for the ages, prickly, real, and worth fighting for. For readers who loved How to Lose a Guy in Ten Days."—Elizabeth Gabriel, Milwaukee Public Library, Milwaukee, WI